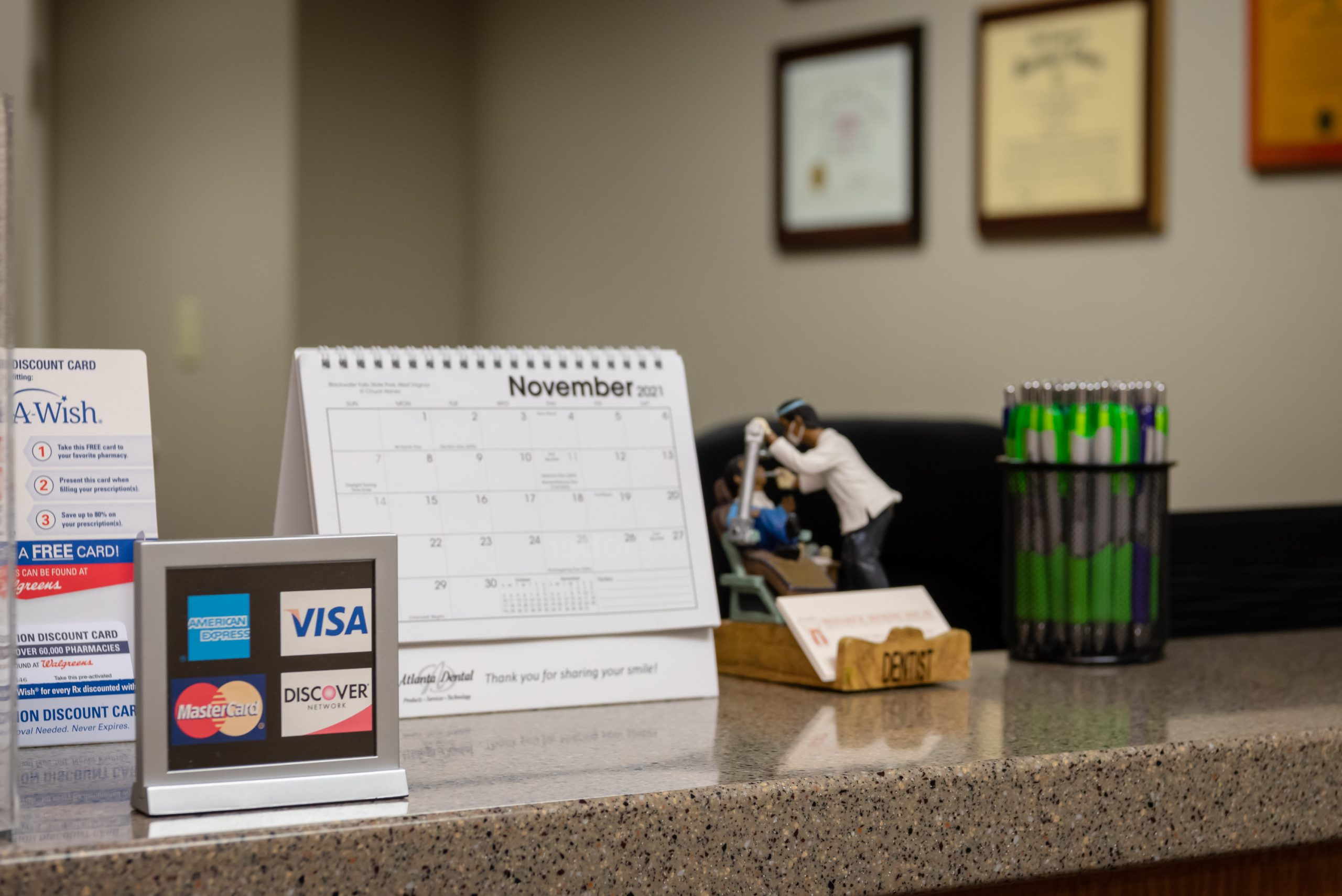 Our Fees
Our goal is to help you achieve and maintain a healthy mouth as quickly and as economically possible.  The fee for your endodontic treatment will be based on the extent of treatment.  During your first visit, we will discuss the probable number of visits, their length, and the fees involved.   All payments are due prior to services rendered unless other arrangements are made in advance.
*We accept the following forms of payment:  Cash, check, cashier checks, money orders, Debit Cards, Visa, Mastercard, Discover, and American Express.
Insurance Information
With respect to dental insurance, we do accept payment of benefits from most insurance companies as a courtesy to our patients.  Our office will gladly assist you in completing and filing your insurance claim.  The issues surrounding insurance filing and reimbursement change daily.  In order for you to maximize your insurance coverage, please read and understand your insurance information.  If you are uncertain as to whether the services we provide are covered by your insurance company, please contact your company prior to your visit.  Regardless of insurance benefits, we will recommend the treatment that is best for you.  Before your treatment begins, we will review your insurance policy and estimate how much will be owed to us at your initial visit.  However, deductibles and co-pays are due prior to services rendered.  Any insurance claim denied or remaining unpaid after 60 days will automatically become the responsibility of the patient.
If your insurance company pays more than the estimated amount, a refund check from this office will be mailed to you within 5 days from the date payment is received by our office. 
We are pleased to offer Care Credit (www.carecredit.com) to our patients. Care Credit is a convenient, low minimum monthly payment program specifically designed to pay for health care and elective treatment not covered by insurance. For treatment fees from $1 to over $25,000, Care Credit has a variety of low minimum monthly payment plans. Offering Care Credit allows you to start treatment today!
We are currently providers for Aetna, Cigna and Delta Dental.